Tour privato e degustazione
Quando la passione di viaggiare si unisce all'arte culinaria si scoprono nuovi sapori
Viaggiando con stile, questo tour di lusso condotto da un autista privato che parla inglese consente di visitare una delle zone più famose della Toscana. Alternando boschi, vigneti e oliveti, questa regione è rinomata in tutto il mondo per il vino e per l'impareggiabile bellezza del territorio.
[gdlr_space height="30px"]
Durante la visita privata a uno storico borgo di interesse artistico, famoso per le aziende vinicole ospitate in castelli, sarà possibile beneficiare di un'attenzione personalizzata da parte della guida. Si visiterà una di queste aziende per una degustazione dei prestigiosi vini prodotti: Chianti Classico Riserva e vini IGT rossi e bianchi, accompagnati da stuzzichini, bruschette con olio extravergine e pomodori, pane toscano con formaggi locali e affettati misti. La visita alla villa si conclude con un bicchiere di Vin Santo (vino dolce) accompagnato dai tipici Cantuccini di Prato. Si può scegliere se terminare qui il tour, oppure completare al meglio il tour privato con una cena tradizionale in un borgo storico sulle colline (solo per la partenza nel pomeriggio). Tempo permettendo, si potrà cenare sotto le stelle brindando con il Vino più raffinato.
[gdlr_space height="50px"]
A Tale of Tuscany (Poesie di Oscar Fay Adams) … Una storia del vecchio mondo. Il lettore può forse considerarlo noioso o pigramente raccontato, preferendo il romanticismo degli ultimi giorni in cui cuori ben addestrati mostrano i loro amori. Toscana, terra di odori selvaggi e amori selvaggi e passioni illimitate, Toscana, patria di Petrarca e Dante e vivace Boccaccio, Toscana…
[gdlr_space height="50px"]
Servizio di prelievo da e verso l'hotel
Trasporto in veicolo privato (Mercedes da 3 persone a 8 persone)
Autista con conoscenza dell'inglese
Degustazione di vini con spuntino in una fattoria del Chianti
Guida esperta di vini
Informazioni aggiuntive:
Per accedere ai luoghi di culto e a determinati musei, è richiesto un abbigliamento adeguato. Non sono ammessi pantaloni corti o canottiere. Sia gli uomini che le donne DEVONO avere ginocchia e spalle coperte. In caso di mancata applicazione di questo codice di abbigliamento, potrebbe essere negato l'ingresso.
Itinerario:
Questo tour privato e approfondito è condotto da un autista che parla inglese e da una guida privata esperta di vini durante la visita all'antica cantina. Si prega di indicare eventuali interessi particolari (arte, architettura, storia, cultura) al momento della prenotazione per avvisare la guida in modo che possa preparare in maniera ottimale il tour privato.
[gdlr_space height="50px"]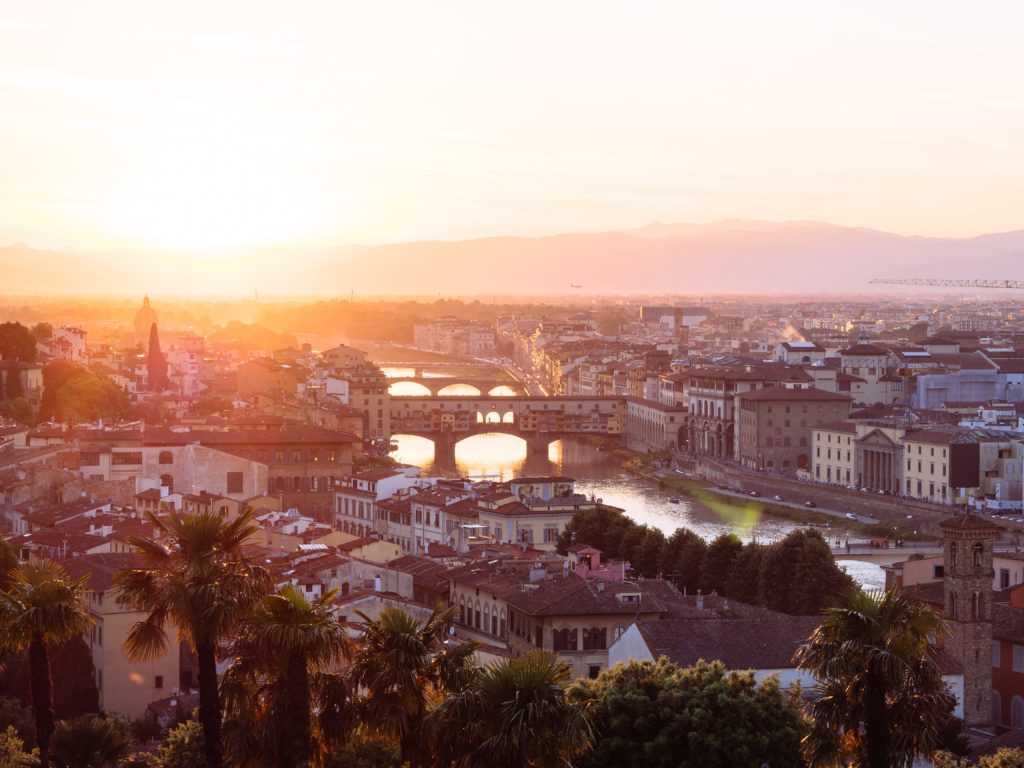 When the passion for travel joins the culinary art new flavors are discovered
PRIVATE TOUR AND TASTING
Traveling in style, this luxury tour led by a private English-speaking driver allows you to visit one of the most famous areas of Tuscany. Alternating woods, vineyards and olive groves, this region is renowned worldwide for wine and for the incomparable beauty of the area.
During a private visit to a historic village of artistic interest, famous for its wineries housed in castles, it will be possible to benefit from personalized attention from the guide. We will visit one of these companies for a tasting of the prestigious wines produced: Chianti Classico Riserva and IGT red and white wines, accompanied by appetizers, bruschetta with extra virgin olive oil and tomatoes, Tuscan bread with local cheeses and mixed cold cuts. The visit to the villa ends with a glass of Vin Santo (sweet wine) accompanied by the typical Cantuccini di Prato. You can choose whether to end the tour here, or to complete your private tour with a traditional dinner in a historic village on the hills (only for departure in the afternoon). Weather permitting, you can dine under the stars toasting with the most refined wine.
A Tale of Tuscany (Poems by Oscar Fay Adams) … An old world story. The reader may perhaps consider it boring or lazily told, preferring the romance of the last few days when well-trained hearts show their loves. Tuscany, land of wild smells and wild loves and unlimited passions, Tuscany, home of Petrarca and Dante and lively Boccaccio, Tuscany …
Pick-up service to and from the hotel
Transportation by private vehicle (Mercedes from 3 to 8 people)
English speaking driver
Wine tasting with snack on a Chianti farm
Expert wine guide
Additional information:
Adequate clothing is required to access places of worship and certain museums. Short pants or vests are not allowed. Both men and women MUST have their knees and shoulders covered. In case of non-application of this dress code, entry may be denied.
Itinerary:
This private and in-depth tour is led by an English-speaking driver and a private expert wine guide during the visit to the ancient cellar. Please indicate any special interests (art, architecture, history, culture) at the time of booking to notify the guide so that he can optimally prepare the private tour.